I do listings for sellers and help buyers find homes. The last few years have been a particularly difficult time for home buyers, what with so much competition in the market. Still, all of my clients found what they were looking for. If you noodle around my website, you'll see that as a former journalist I have a long history of working with all types of people, from waitresses to A-list celebs. I know how to listen to what people tell me, ask pertinent questions, and give my clients the time they deserve.
I love this "dog" video that clients of mine made for me to submit with their offer. Check it out, especially if you have pets.
This is a postcard of my neighbor's condo that I sold. It was sent to potential buyers. It went $20,000 over asking.
We only use top photographers to market your property. This is the kitchen of a condo I sold in Forest Hills.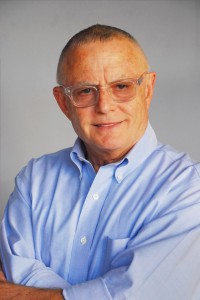 If you live in JP you've seen me at the dog park, public meetings, Harvest Co-op, Boomerangs, the Dogwood, Yumont Hardware, the Pond, you name it.
FYI: I am no relation to The Game of Thrones' Jon Stark (AKA Lord Snow), Ironman's Tony Stark, or the Revolutionary War hero, General John Robert Stark (we even have the same middle name). His immortal words are on New Hampshire's license plates: "Live Free or Die."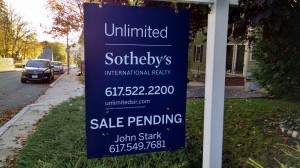 When priced right, a condo will often sell the first weekend it's on the market in JP, as this one did. Besides pricing, one of our specialties at Unlimited Sotheby's is marketing. The more potential buyers, the more offers you'll have to choose from.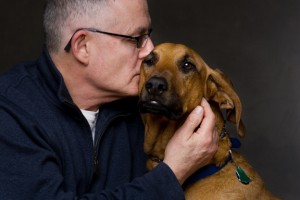 JP is very pet friendly. I meet a lot of my clients at the dog park. This is my rescue, Goldie, a Dobie-hound mix.
This is me on the porch roof of my condo in the Forest Hills neighborhood of Jamaica Plain . I have lived here for almost 20 years. I know JP well.
I didn't let 9 1/2 feet of snow deter me from taking clients to showings.
Meet Some of the People I've Helped This Year
Professors Stephane and Meg, who are from France, travel extensively for their public health jobs in Boston. This four-story loft with a spectacular roof deck in the heart of JP fit them perfectly. They can lock the front door and head to the airport, not stressing about maintenance.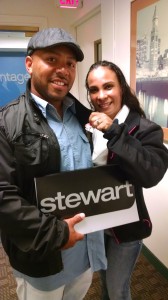 It took six months to find the right two-family for first-time buyers Miguel and Fatima. They were FHA with 3.5% down. Here they are after the closing holding the front-door keys. "You've been with us so much, your family," said Miguel.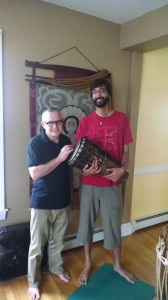 Kiran is a neurosurgeon at Beth Israel who plays exotic drums. He emailed me from Indonesia, where he was living, to find an apartment. When he got to Boston, he bought a condo instead. The mortgage payment is less than rent.
Buyers meet seller: I helped first-time home owners Linda and Aaron buy a cool, one-bedroom condo in Forest Hills. Here they are with the seller, Eric (right), who's a longtime friend and neighbor of mine.
A few days after an Offer to Purchase is accepted, an inspection is usually done. Here, the inspector (right) is telling my client, Miguel (left), about the heating system in the basement of the two-family in Dedham he's buying.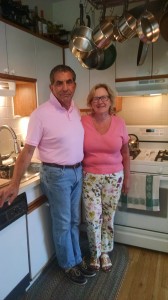 After Nick and Robin retired, they wanted to be in JP near their daughter and son-in-law, who own Aurum restaurant. Some downsizing later, they love their new life.
Aaron (left, next to me in the left hand photo) was a renter in this building. Now he's an owner. The photo on the right is an inside look at Aaron's place.
My clients, Jake (second from left) and Michelle (far right) bought a two-family in Roslindale. Michelle brought her parents, Eddy and Ruth, to the closing.
Ann and her husband, Eddy, bought a house in Milton. They have custody of their granddaughter, and wanted her to attend a school there. Here I am chatting with Ann a few days after she moved in to her new house.
Dog Begging for House: Sometimes it takes more than a strong offer to get a house. My clients, Andy & Dionne, filmed their dog, Squirt, pleading with the sellers to choose his owners. Click on the arrow and enjoy.