My Dance With Mr. Bojangles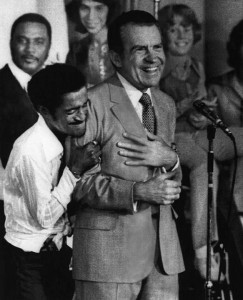 When I was a reporter at the S.F. Examiner in the late 1970s, I was assigned to write a feature about people who live and work at Lake Tahoe. Sammy Davis Jr., aka "the world's greatest entertainer," kept a residence there.
As it turned out, "Mr. Show Biz" was going to be performing at Harrah's Resort & Casino while I was in town. I had booked a room at Harrah's. What a feather in my cap it would be to interview the singer, dancer, impressionist, musician and Rat Packer for my story. I called the casino's PR person. No dice, he told me: "Mr. Davis doesn't do interviews." … read entire blog post on Purple Clover.